Esplora at the Careers and Education Fair
Last Friday 17th April the Esplora team took part in the Global College Malta in collaboration with MBR, Careers and Education Fair at Smart City Malta.
It was exciting for Esplora to attend a careers fair with our very own stand. The organisation for the event was fast and fun, with leaflets to produce, t-shirts and business cards to print, exhibits to clean up and prepare, ideas and presentations to prepare and other logistics to work out. The team pulled together and everything on our checklist got ticked-off as Friday grew closer.
The event, which included the participation of a mix of around 15 companies, was aimed at directing and recruiting job seekers and students. Attendees had the opportunity to talk to members of the Esplora team about the job opportunities that Esplora is offering at this point in time, these roles offer great prospects to embark on a fun career in science communication and more specifically the Science Centre industry.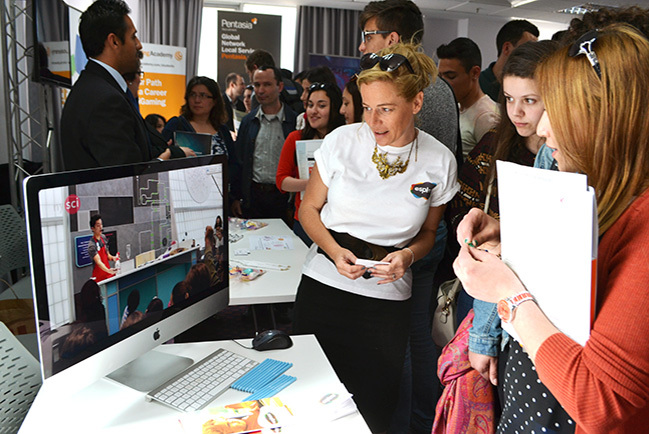 The response from the attendees was excellent and the team enjoyed talking to everybody who visited, both about jobs available and about the value that Esplora was going to add to Malta.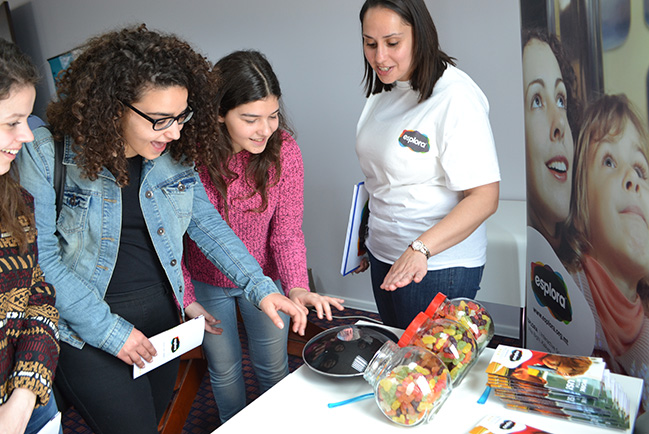 Members of the Esplora team also had the opportunity to network with other organisations present at the fair. They discussed future potential collaborations with Esplora. For instance offering Esplora for team building activities; and promoted ideas such as sending out employees to enjoy a 'jolly day' at Esplora, as part of the organisations' reward schemes.